A CONVERSATION WITH JULIE HUNG OF JUJUMADE
Julie Hung is an artist and designer in Los Angeles, mostly working with ceramic and leather. Her stunning collection is full of geometric shapes, chunky details and soft patterned glazes. I had the pleasure of meeting Julie last year and personally own several of her pieces. It is such a joy to share some insight into her creative process today on Pennyweight.
You were previously an industrial designer in Los Angeles. How has that experience influenced your design process with Jujumade?

Having an industrial design background gave me great insight into how things are made. I used to travel overseas to visit factories and to work out production/design complications. I focus and design in components: how things come together and how people will use it. I wanted to make my products wearable but still fun, unexpected, and playful - that is where the ceramics come in. Each ceramic piece serves not only as a design element, but also as a functional piece—the ceramic bead cinches the square bag shut, the two ceramic elements on the tote tighten the bag together when the straps are pulled, and of course the ceramic feet on each bag keep it from touching the ground and getting dirty! Each of the pieces ideally have a purpose.

You've made an unexpected material like ceramic wearable with your bags, jewelry and hair accessories. Where did that inspiration come from?

I love bags and I've been collecting them since I was young! The original idea came from combining ceramic and leather together because I was working with these two materials individually. I decided to try combining them since I had never seen that done before. All of the accessories then came together as a happy accident, because I wanted to utilize the remaining clay from making all the bag parts.

The hair accessories line was a collaboration with BROOK&LYN. Mimi wanted to work together on some hair pieces and my ceramics worked perfectly with our idea. A few ideas eventually developed into two full lines!

I've added more styles since my first collection and switched out both the leather and base ceramic to give it a refresh. I love mixing materials together—ceramic is definitely the main material I work with, but I will slowly introduce new elements, too!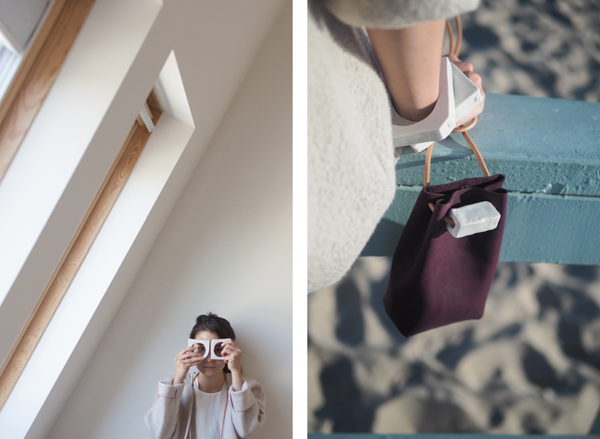 What does a typical work day look like for you? What time of day do you feel most creative?

Every day seems to be a little different! For the most part, I do everything myself so I'm still learning as I go. Some days I'm doing computer and paper work and never get to working on my clay; other days I don't even check my email because my hands are too messy!

I feel the most creative at night and I sometimes work until early early mornings. I usually put on a good movie in the background (Clueless, Zoolander - something light and fun, but that I know well enough so it's not too distracting).

Do you have any favorite pieces to make?

The beaded necklaces are fun to make, which is also when I tend to come up with new ideas! Since I'm already rolling a bead, I make random shapes at the same time. I always end up with lots of new beads and eventually new pieces just form.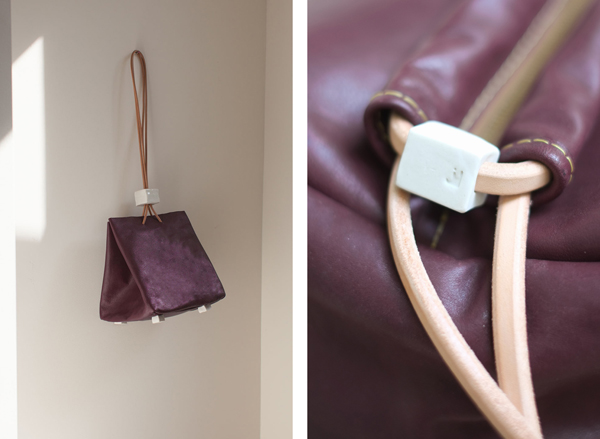 What can we expect to see next from Jujumade?

I'm working with some different materials, such as fabric and handwoven straw for SS15. I'm really excited to be trying new styles and materials! I also made a few end tables for a pop-up show recently... I would love to continue doing small projects to keep things fresh!

What are your top three LA hangs?

Huge Tree Pastry — this is where I get my Taiwanese breakfast fix. Fiore Market Cafe for the best roast chicken sandwich! Sunset Beach (or really any beach) — I try to surf once or twice a week, it is so relaxing to get out in the water and take a good break!

+jujumade.com