Bedroom Details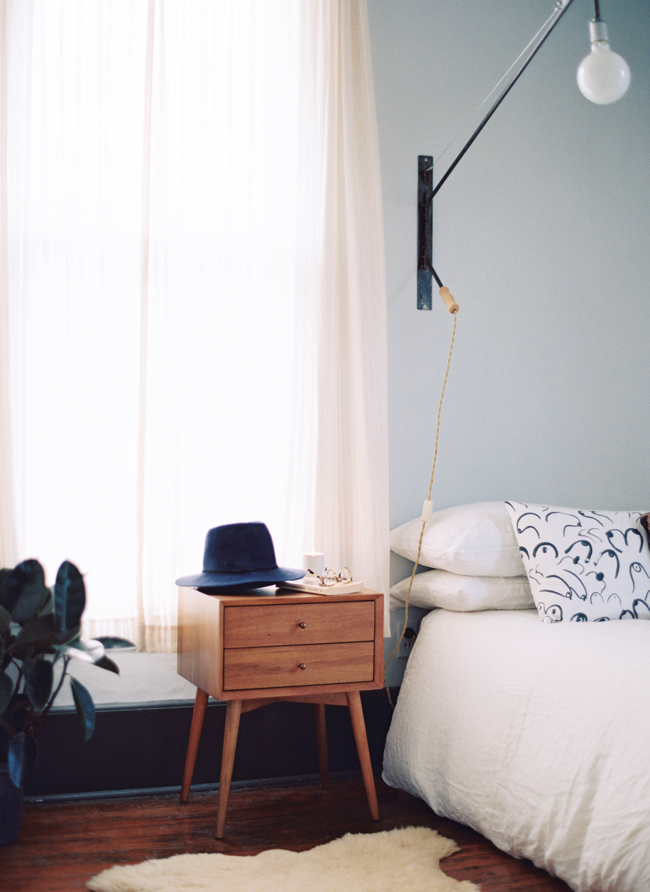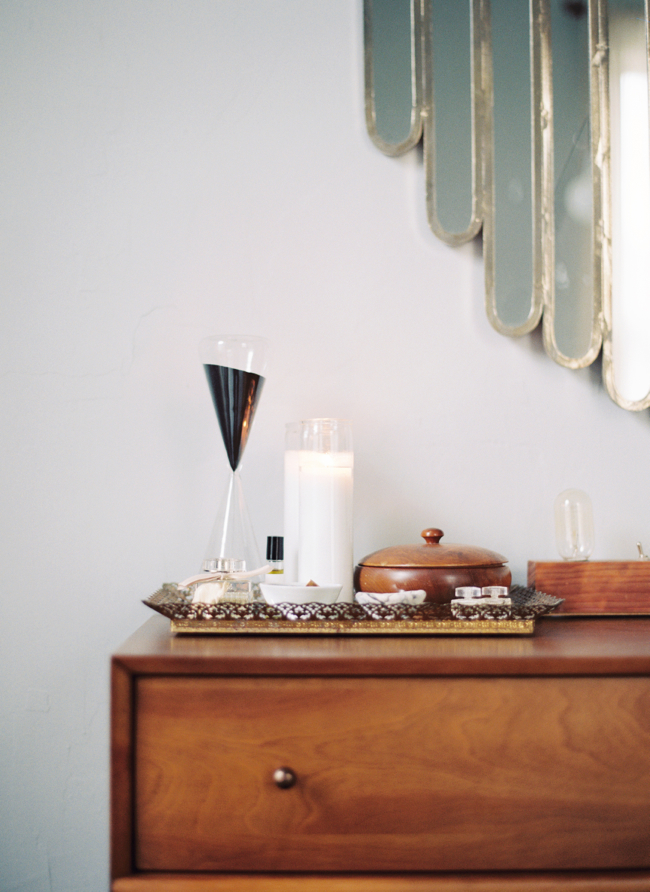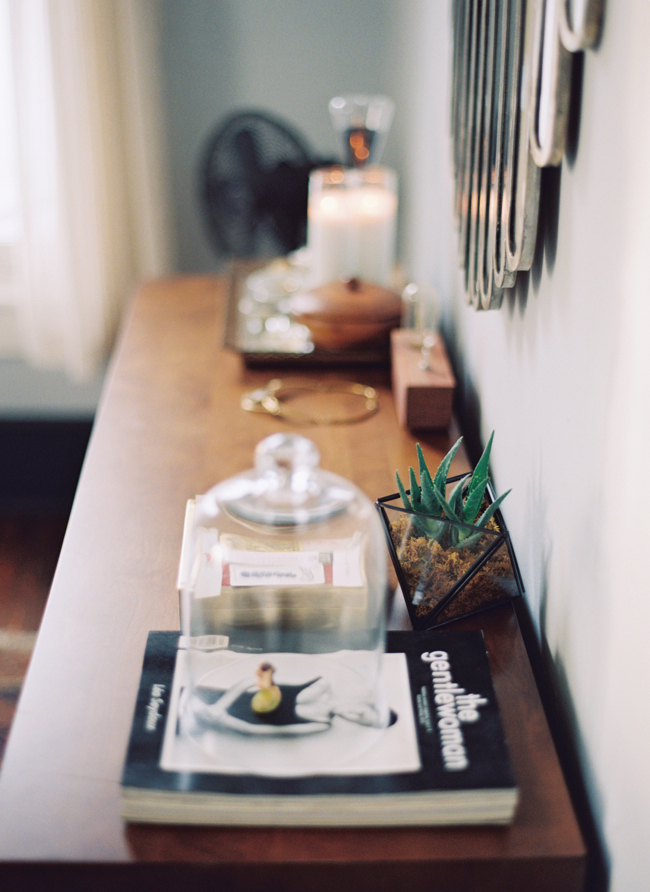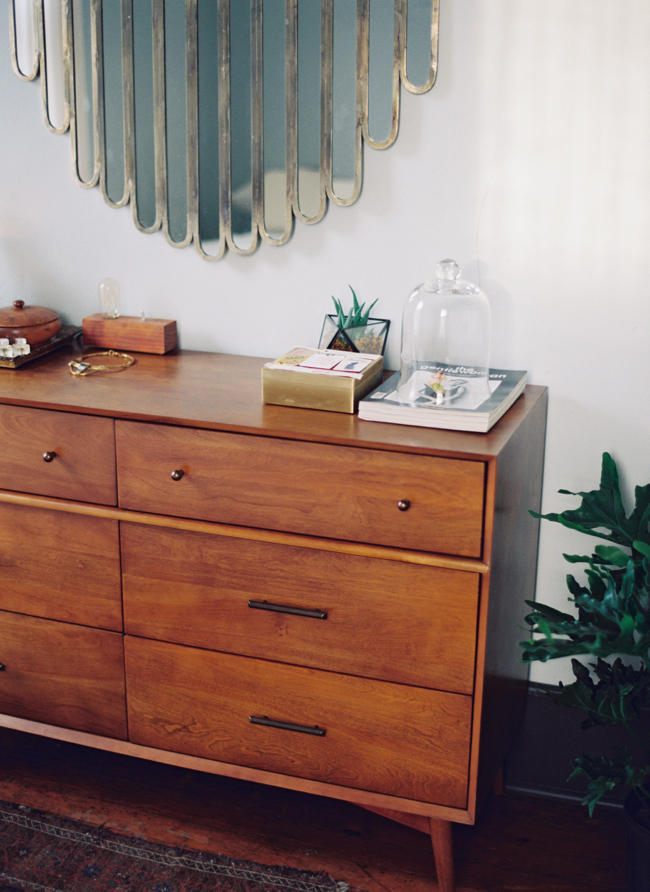 I'm so excited to share a peek into my new bedroom... After spending the last seven months hopping around in different places, it felt so nice to come home and unpack boxes that had been sitting in storage. There were a few new things that I was anxious to pick out, including a new dresser and nightstand. I love how these mid-century beauties from West Elm have a vintage feel, and their slim legs provide a nice, clean silhouette. I'm pretty sure I could go overboard on 1950s and '60s style furniture—it's my absolute favorite.
Other highlights include my pillows by Gravel & Gold, slatted mirror from Anthropologie and industrial swing arm lamp by Southern Lights Electric. My new dresser is topped with special pieces gathered on my travels, memories from my favorite places and gifts given to me by dear friends. The sheer curtains let in soft, natural light and the potted plants add a lot of life to the room.
Photos by Ryan Bernal for Pennyweight.